St. Alexander Nevsky Church Bookstore
Browse our selection of essential Orthodox books & devotional items!
Online Church Bookstore >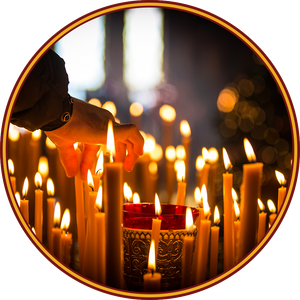 Light a Candle
Light a candle before the icon of your choice and join us in prayer during the next church service.
Order Today >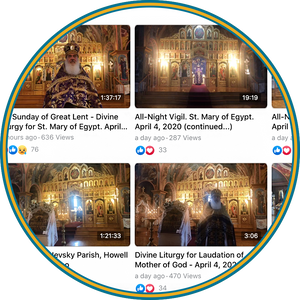 Live-Streaming Church Services
Live-stream services from the St. Alexander Nevsky Cathedral.
Watch Facebook Live >
The Candle
Blessed Simeon of Thessalonica (15th century), commentator on the Liturgy, states that pure wax symbolizes the purity and chastity of those who offer it. It is offered as a sign of our having repented of stubbornness and self-will. The softness and pliability of wax speaks of our readiness to obey God. The burning of the candle represents man's deification, his becoming a new creature through the fire of God's love.
Read More About Candles in the Orthodox Church >